Hannah Corbin is one of the founding instructors at Peloton, where she teaches cycling, Barre, stretching, Pilates, strength, and dance cardio. She is a dancer by training and a fitness guru who reaches millions a day through the popular home workout platform. As a fitness guru, she has amassed a huge following on Instagram. 
Here is everything you need to know about Hannah Corbin, along with her diagnosis with Hashimoto's disease and her health update.
Hannah Corbin Early Life
Hannah Marie Corbin was born and raised in Beaverton, Oregon, United States. Her mother was born in Sweet Home, a city in Linn County, Oregon, and grew up in Philomath. And, her grandfather was part of the Oregon Forestry Service. So, Corbin has a big connection to Oregon, and she's proud to be from Portland.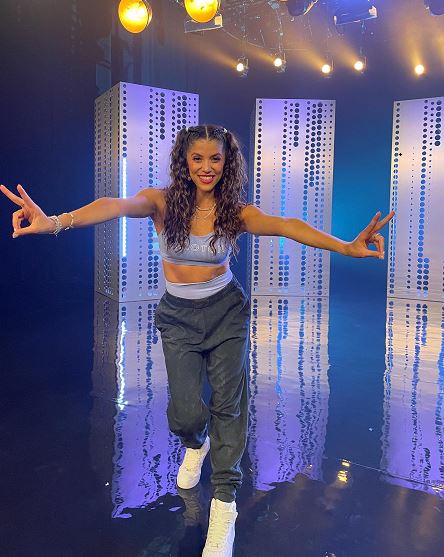 Corbin started dancing at Beaverton Dance Center when she was a little kid. Growing up, she danced in every location in the greater Portland, Tigard, Beaverton, and Milwaukie area. Dance eventually led her to New York City on a scholarship when she was 17.
Read More: Fitness Expert Paul Sklar's Wiki Facts: His Early Life, Marriage & Body Stats
Hannah Corbin Parents
Hannah Corbin hasn't revealed much about her parents besides their ethnicity and that they adopted her at birth. But that didn't stop her from sharing a couple of photos of her parents on Instagram.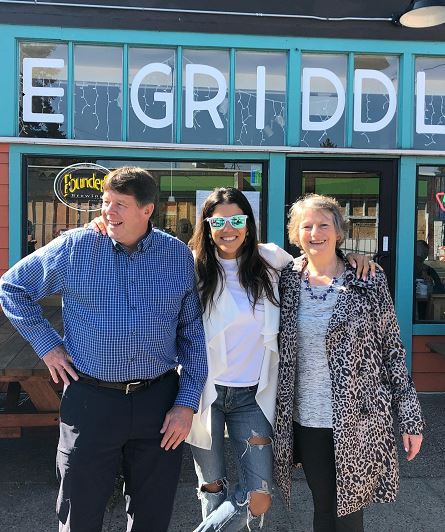 Her mother's name is Sharon Corbin, but her father's name remains unknown. From Corbin's Instagram feeds, we can say that her father is in his 70s, and she has a very close relationship with him. Her mother turned 70 in January 2022.
Corbin's mother had her both kidneys removed and had a new one transplanted back in, a few years ago.
Father's Name: Unknown
Mother's name: Sharon Corbin
Hannah Corbin's Life at Peloton
As dance shifted into Corbin's career, she started searching for other ways to let loose and have fun. Following the deep love of movement, she joined Peloton in 2013 as one of the founding Peloton instructors.
In her first many years, she was still dancing a show six nights a week and teaching. Now, she teaches cycling, stretching, Barre, Pilates, strength, and dance cardio to Peloton members, which counts to 6.2 million and rising.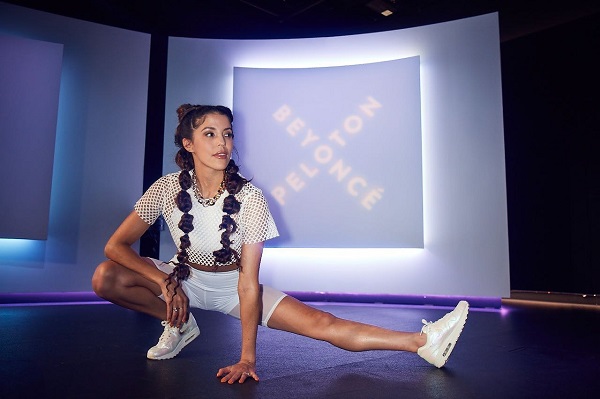 At Peloton, Corbin teaches gentleness in taking care of the body. She loves to share her deep love of movement with Peloton members while also sprinkling her unique personality around it. Her teaching style empowers people to appreciate how strong they are, and how to protect that strength with stretching when they hop off the Bike and head out in the world.
Hannah Corbin Autoimmune Disease: Lives with Hashimoto's Disease
In 2018, Hannah Corbin was diagnosed with Hashimoto's disease, a common autoimmune disorder that affects the thyroid gland, causing symptoms like weight gain and fatigue.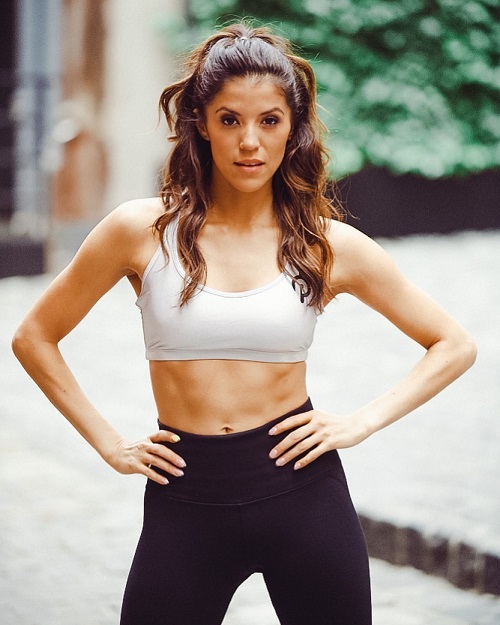 Less than a year before Corbin's diagnosis with the autoimmune disorder, she had already started showing symptoms of Hashimoto's disease. She started getting tired all the time, and she even slept on the subway coming home from work. She told TODAY:
"I'd fall asleep on the subway coming home from work and completely miss my stop. And it just didn't make sense because I was sleeping 10 to 12 hours a night."
Corbin also found herself dropping out of extracurricular activities, canceling plans with friends, and also gained 15 pounds out of nowhere. Her entire body felt as if it was swollen. That's when the Peloton instructor knew something was wrong with her health.
Hannah Corbin Health Update: Is She "OK" Now?
It's been four years since Hannah Corbin was diagnosed with autoimmune disorder. While there is no cure for Hashimoto's disease, it's treatable with a once-a-day medication, according to Dr. Erik Alexander, chief of the thyroid section at Brigham and Women's Hospital in Boston.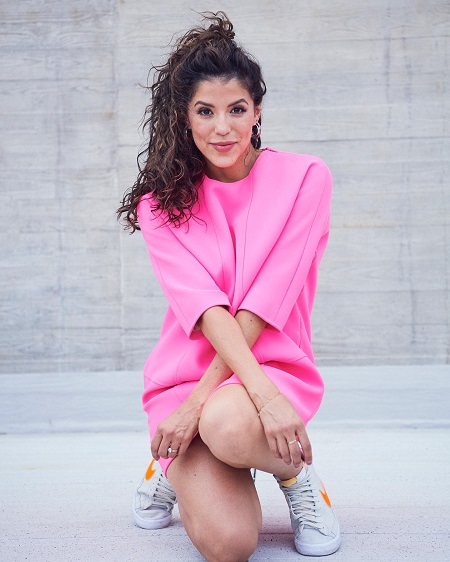 The 5-foot, 8 inch fitness guru visits an endocrinologist every six moths to have her levels checked, and she is doing fine. In fact, she is feeling stronger than ever. She said:
"My hope is that this medicine and my body continue to work with one another. I feel like me again."
And guess what? Corbin's husband, John Ferry, no longer worries that she'll fall asleep while commuting home at night.
Hannah Corbin Husband: Who is She married To?
Hannah Corbin is a happily married woman. She married John Randolph Ferry III, a certified fitness coach, at a private wedding ceremony in September 2018. The pair dated for three years before saying "I do."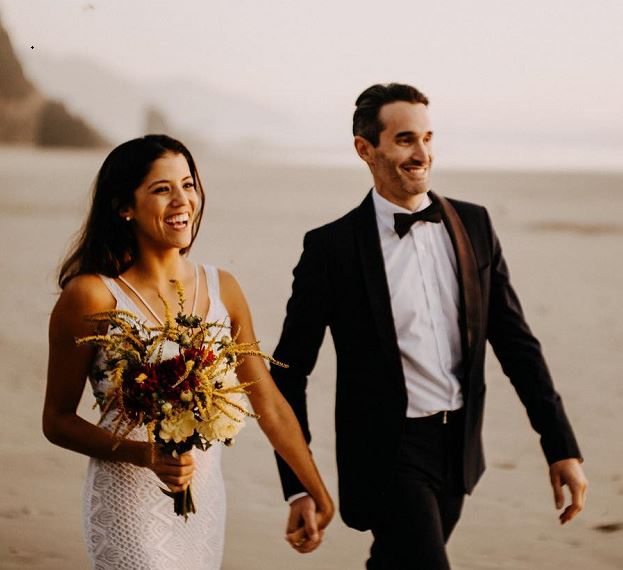 Corbin's husband, John Ferry, is a USATF Level I & Level II Endurance Certified Coach, additionally certified by VDOT02, RRCA, and TRX. Before becoming a fitness coach, he worked as a stage manager for Broadway productions.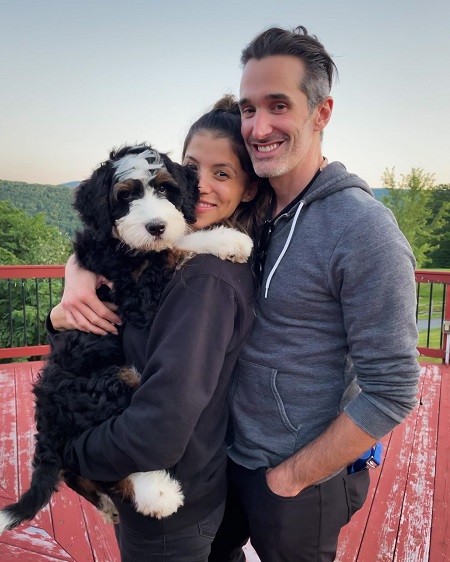 Though Corbin has been married to her husband for more than three years now, they have yet to expand their family. However, the two are parents to a dog named Juan.
Husband's Name: John Ferry ( full name: John Randolph Ferry III)
Married In: September 2018
Husband's Profession: Certified Fitness Coach
Kids: No
Hannah Corbin Net Worth: What's Her Salary as a Peloton Instructor?
Peloton hasn't officially disclosed salaries of the instructors. However, Peloton instructors reportedly make $500 to $750 per class. With 10 to 15 classes taught in a week, an instructor could easily earn $250,000 to $500,000 annually.
Bloomberg reported that senior instructors at Peloton make upwards of $500,000 in total compensation. As Corbin is one of the founding instructors, she makes anywhere from a six figure salary all the way up to over $500,000.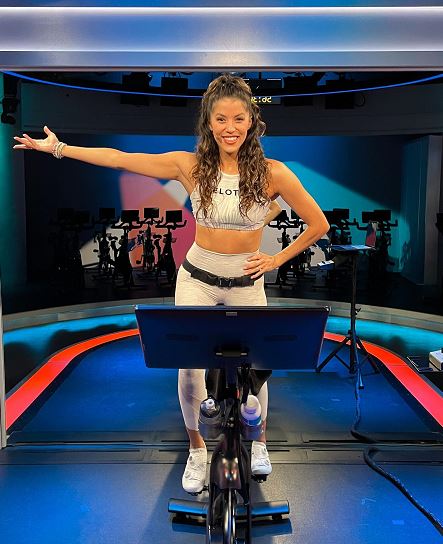 Hannah Corbin also supplements her income with advertising deals and partnerships with other companies. She rakes in a good sum of money from sharing paid posts with several brands on Instagram.
Corbin has been a Peloton instructor for more than eight years now. Over the span of eight years, she has, undoubtedly, accumulated a hefty net worth. Though Corbin hasn't disclosed much about her earnings and wealth, she has an estimated net worth of $1.2 million.
Salary: >= $500,000 a year
Net Worth: $1.2 million
Read More: Did "Batman" star Michael Keaton Lose Weight? His Diet And Workout Routine
Hannah Corbin Body Measurements: Height and Weight
Corbin stands tall at the height of 5 feet 8 inches. As a Peloton instructor, she has maintained a fit, lean body that weighs around 57 kg.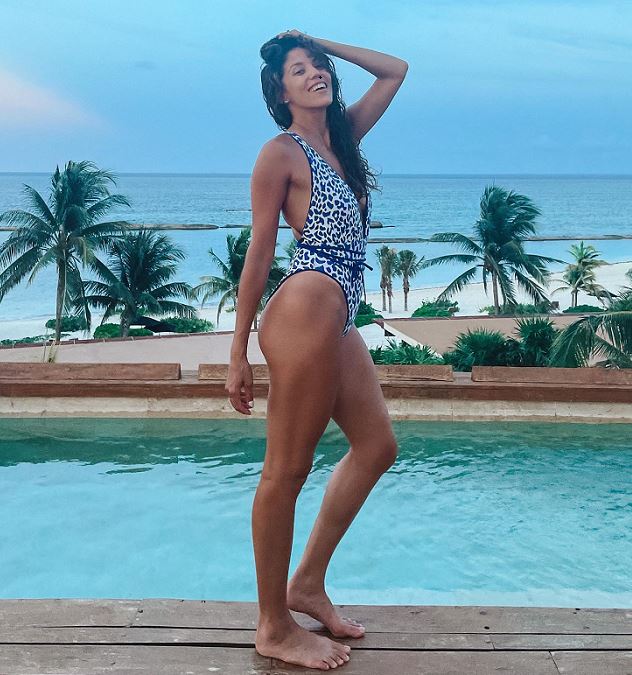 Corbin wears a shoe size of 6.5US and bra size of 32B. She has a bust size of 34″, waist size of 28″, and the hip size of 40 inches. Her body measurements are 34-28-40 in inches.
In addition, her brown hair and dark brown eyes provide perfect complement to her stunning body physique.
Height in feet – 5′ 8″
Height in meter: 1.7 m
Weight in pounds –  126 pounds
Weight in kg – 57 kg
Body Measurements in inches – 34-28-40
Bust size – 34″
Waist size – 28″
Hip size – 40″
Shoe size – 6.5US
Bra size – 32B
Hair color – Brown
Eye Color – Dark Brown
FAQs
1. How Old is Hannah Corbin?
Ans: Hannah Corbin is 31 years old. She was born in the year 1990, and her birthday falls on the 10th of September. Her birth sign is Virgo.
Birth Date – September 10, 1990
Birth Place – Beaverton, Oregon, United States
Age – 31
Birth sign – Virgo
2. Is Hannah Corbin Adopted?
Ans: Yes, Hannah Corbin is an adopted child. Her parents adopted her at birth, and they were there when she was born. In fact, it was her father who actually cut her umbilical cord.
3. What Ethnicity is Hannah Corbin?
Ans: Though Hannah Corbin's parents are white, she has mixed ethnicity. She is an adopted child with Mexican and Puerto Rican roots, which means that she is Latina.
Despite being white, Corbin's parents educated her about heritage and culture, making sure she knew about her roots.
Nationality – American
Ethnicity – Puerto Rican and Mexican
Parents' Ethnicity – White
4. Does Hannah Corbin have Siblings?
Ans: No, Hannah Corbin doesn't have any siblings. She is the only adopted child of her parents.
4. How Tall is Hannah Corbin?
Ans: While several online sources have claim Hannah Corbin's height to be 5 feet 5 inches, she's actually 5 feet 8 inches tall.
5. Where does Hannah Corbin Live?
Ans: Hannah Corbin currently lives in New York City. But she describes herself as a "proud Portlander."
6. Does Hannah Corbin Have a Wikipedia Page?
Ans: No, Hannah Corbin, despite being a famous Peloton instructor, doesn't have a Wikipedia page.
7. How Can You Follow Hannah Corbin?
Ans: You can follow Hannah Corbin on her Instagram page "@hannahcor…". As of this writing, she has 228,000 followers on Instagram.