Fitness is not a physical state; it is a way of life that must be followed in order to be healthy. The first thing a person can do in his life is to be fit and healthy. It is the most great thing in your life if you enjoy staying fit. Many people might inspire you to be active and healthy in your daily life. Female fitness models might be one of the many sources of motivation for you.
You can find many female fitness models on social media. A number of renowned female fitness experts are popular on Instagram, and you can follow them so that you stay motivated toward achieving your dream body.
We've compiled a list of 8 female fitness models you should follow in 2022.
Top 8 Female Fitness Models
1. Anllela Sagra
Anllela Sagra is a well-known female fitness model who has a large following across all of her social media platforms. She hails from Colombia and is famous for her stunning physique and astounding beauty. She has a massive Instagram following of almost 14 million people.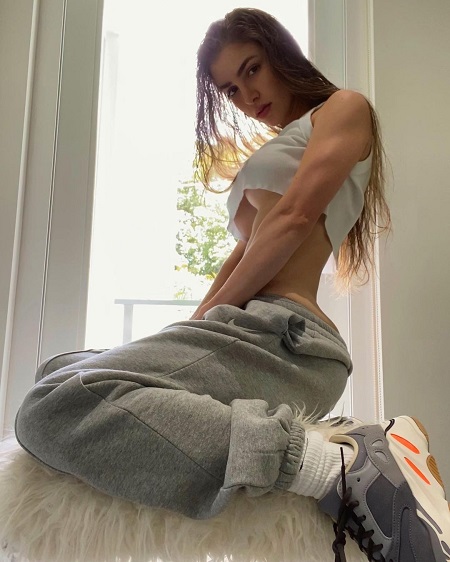 Sagra often posts instructional and educational training videos on social media on a regular basis for individuals to benefit from. She also has a YouTube channel where she provides workout and nutrition tutorials.
You can find her fitness or workout programs on her website: anllelasagra.net.
2. Michelle Lewin
Michelle Lewin is another popular female fitness model.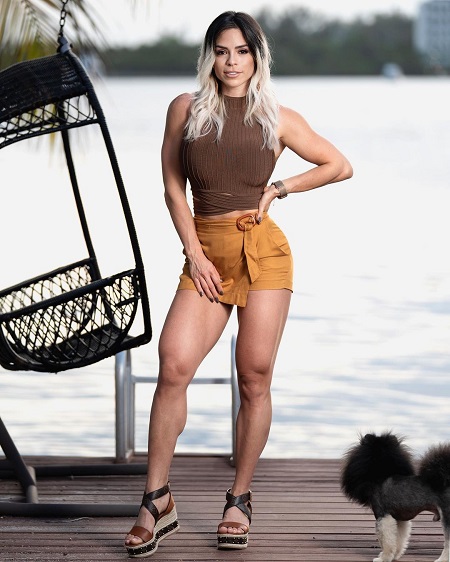 Lewin has served as an inspiration to many people and has assisted them in making positive changes in their lives. She became well-known when some of her Instagram photos and YouTube videos went viral.
Lewin has a huge Instagram following, with 14.5 million followers. She also has a YouTube channel where she shares full workout routines for gym or home. To be part of her workout programs, you can follow her on her website: michellelewin.com.
3. Jennifer Selter
This New Yorker has been a fitness enthusiast since she was a desk clerk at a neighborhood gym when she was in her teens. Her Instagram feed is chock-full of body-building advice and quick training routines. On the platform, her secret booty-boosting program has gone viral among fitness lovers.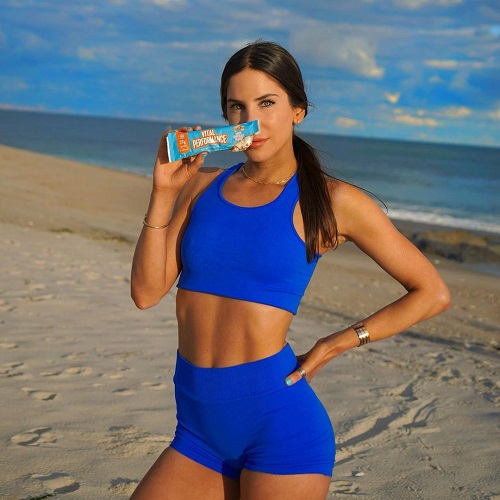 Selter boasts 12.7 million followers on Instagram. You can train with her by following her on her website, jenselter.com.
4. Kayla Itsines
Kayla Itsines is one of Instagram's most popular female fitness influencers and the author of the popular "Body-Building Guide." In addition, she is the co-founder of Sweat and co-creator of High Impact with Kayla.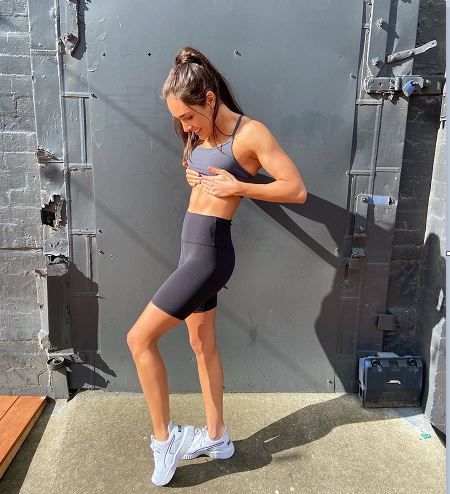 She shares low-calorie recipes and post-baby workouts on her account. She also uploads high-quality videos to YouTube, and she has amassed over 13.8 million fitness fan base on Instagram.
5. Valentina Lequeux
Valentine Lequeux's training program focuses on developing confidence and delivering tangible outcomes. She works with customers to improve their fitness and diet for a true transformation as a tailored coach.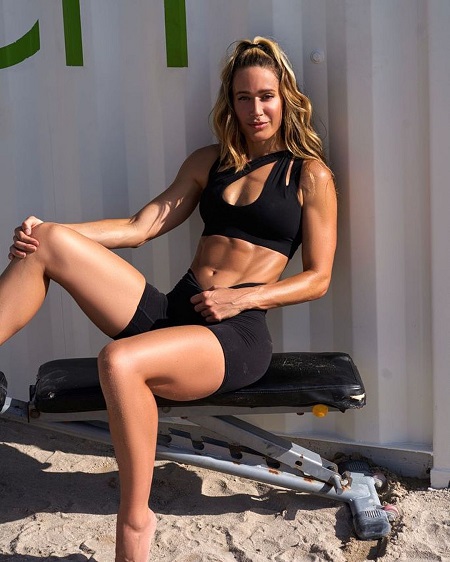 Follow her on Instagram @valentinalequeux for motivational photographs and candid conversations on body image.
6. Anita Herbert
Anita Herbert is a Hungarian fitness competitor who specializes in motivating other competitors.
In 2015 and 2016, she created waves in the bodybuilding world, winning first place in various events:
015 NPC Southern States & CJ Classic, 1st and Overall
2015 NPC Miami Muscle Beach Contest, 1st and Overall
2015 NPC , 1st and Overall
2015 NPC Sunshine Classic, 1st and Overall
2015 NPC Tampa Bay, 1st and Overall
2016 IFBB Arnold Amateur North America, 2nd (Pro Card)
2016 IFBB Fort Lauderdale Cup, 1st
2016 IFBB Naples Pro, 3rd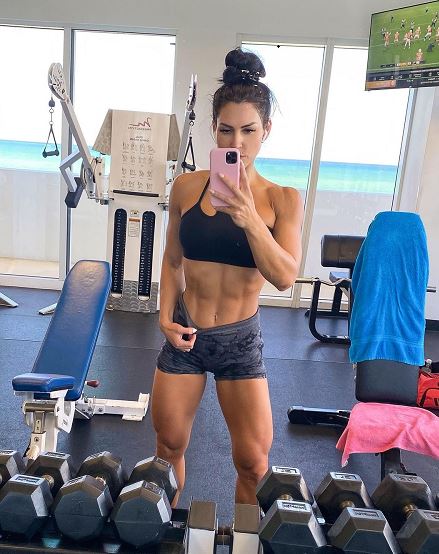 Follow her on Facebook @ AnitaHerbertFitness if you're looking for amazing workouts and tips. This woman is without a doubt one of the top body sculptors in the industry. This is evident in her social media posts, which include before and after photographs from her FitQueen users as well as motivational photos of her own achievements.
You can also follow her on Instagram @anita_herbert.
7.Krissy Cela
Krissy Cela is in fantastic shape, and her Tone and Sculpt app can help you achieve your goals as well. She's also the CEO of Oner, a sportswear brand she founded.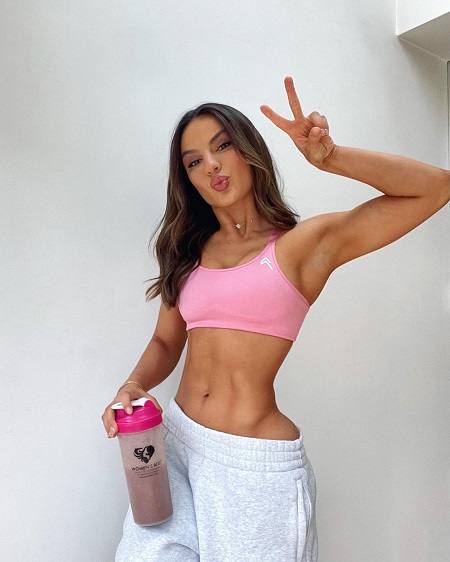 In addition, she is the author of a book that includes workout instructions, recipes, and professional health information. She has a wealth of fitness knowledge, so follow her for that.
@krissycela on IG
Krissy Cela YouTube
Krissy Cela TikTok 
8. Stephanie Sanzo
Stephanie Sanzo, also known as Steph Fit Mum, is a fitness celebrity and personal trainer from Australia. She had never been a gym or physical workout fan until she had children and gained 25 pounds (55lbs). So, she made the decision to begin training at that point. She was instantly hooked and began to refer to herself as a serious gym-goer.
Sanzo drastically altered her figure after three years of dieting and weight training. She gained a large following along the road, who was encouraged by her unwavering determination and good outcomes.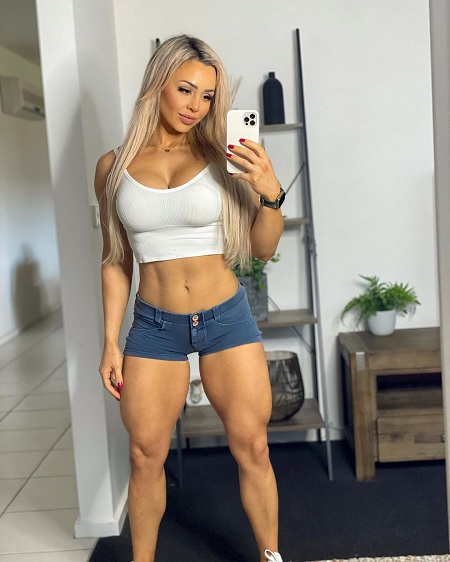 The female fitness model/influencer went on to have further success after participating in a few minor contests beginning in 2012. In one of her physique competitions in 2013, she came in second place. She was also parenting two children at the time.
Her fitness career had only just begun, even if she had ceased competing. She is now regarded as one of the world's fittest mothers.
If you follow @stephaniesanzo on Instagram, you'll get access to some amazing fitness regimens. This very fit mom isn't afraid to do some heavy lifting, which shows in her remarkable quads. Her normal training blogs are interspersed with ones that offer beneficial mindset and wellness advice.
For more articles related to fitness, click here!