Born and raised in Argentina, Valentina Lequeux is a fitness influencer, personal trainer, and online sensation with almost 2 million followers on Instagram. She has been inspiring thousands of people to achieve their dream physique since 2016. Her fans are quite jealous of her stunning physique and wonder what Valentina Lequeux diet looks like.
Valentina isn't your average booty-flaunting Instagram fitness model. Her ripped abs and shredded back are testament of her expertise in fitness. She regularly shares her home and gym workouts on her Instagram for her fans to follow.
Apart from the workout, Valentina also helps people develop a healthy relationship with their body and food with the perfect nutritional plan that doesn't make them feel like they're dieting. You can find several healthy recipes and nutritional plan on her website, fitbyvalen.com.
If you're someone whose diet hasn't yielded any result and looking for a new one, we'd like to recommend Valentina Lequeux's diet. As Valentina is a professional fitness guru, her diet may work out for you.
Valentina Lequeux Diet – What She Eats In a Day?
If you've been following Valentina Lequeux for the last six years, one of the things that she always tells her audience is that you have to be in love with the activity you're doing in order for you to be able to cultivate the discipline required to get any respectable results.
Moving forward to nutritional and healthy meals, here is what Valentina Lequeux's diet looks like:
Meal 1: For breakfast, Valentina eats 2 English muffins, 2 eggs, 80g of avocado, and 150g of pineapple.
Meal 2: For lunch, Valentina eats 150g of cooked chickpeas, 200g of jasmine rice, and 2tbsp hemp seeds.
Meal 3: For second lunch, the Argentina-born fitness influencer eats strawberry, spinach or other green leafy vegetables, and chicken breasts.
Meal 4: For dinner, Valentina eats potato, broccoli, and salmon
To tell you the truth, Valentina Lequeux's diet isn't exactly the same every month or every few month. She switches around her diet every so often depending on her goals, depending on where she wants to take her body.
Read More: Top 8 Female Fitness Models You Should Follow in 2022 To Stay Fit
Valentina Lequeux's Diet Recipes
Valentina loves experimenting with various food sources and nutrients, thinking out of the box, in order to keep things enjoyable for herself and to meet her requirements.
So, here is another Valentina Lequeux's diet, which you might like, along with the recipes.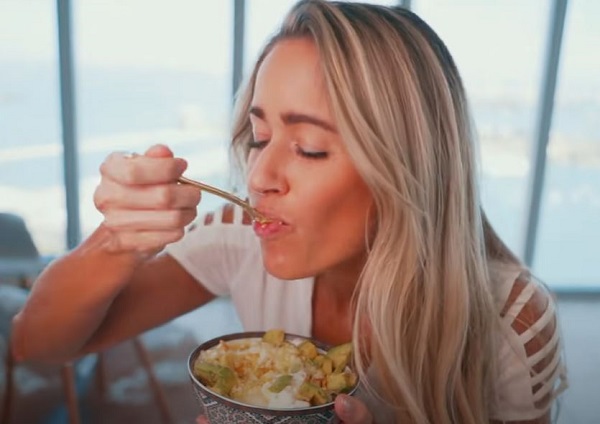 Meal 1: Breakfast (Grits with Eggs and Avocado)
Add 4 cups of water to the cooking pot
Measure out 1 cup of grits and set it aside
Turn the stovetop on to high and let the water come to a boil
Once the water starts boiling, pour in the grits and start stirring right away
Lower the temperature of the stovetop all the way to low as you continue to stir
Stir for about 5 min or until a paste-like mixture is created
Measure half a cup of grits and place it aside
Now, cook 4 egg whites from whole eggs in a pan (add creole seasoning or anything sugar free condiments)
Add egg whites in the bowl with grits
Cook poached omelet of two whole eggs now and add them in the bowl
At last, cut an avocado and add 4 ounces of avocado in the bowl
For Valentine, breakfast isn't breakfast until her coffee is made.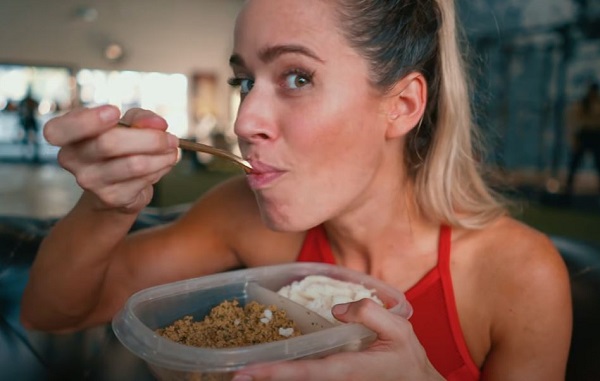 Meal 2: Lunch
5 OZ Ground Turkey – 26G P | 10G F | 0G C
1 Cup of Grits – 3.4G P | 0G F | 31G C
2 Cups Mixed Greens Salad – 1G P | 0G F | 4G C
4 OZ Avocado – 2.3G P | 16G F | 9G C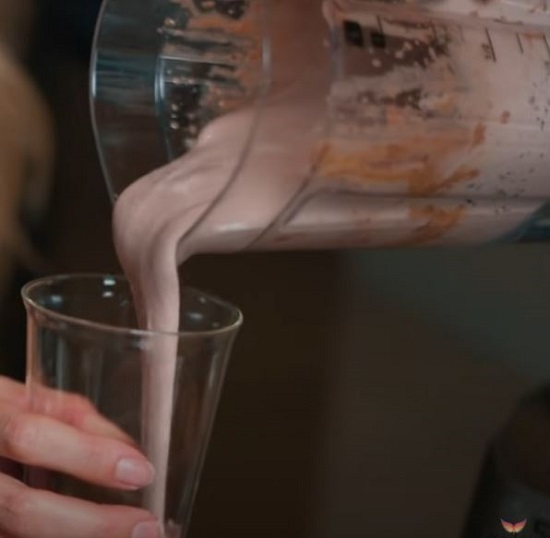 Meal 3: Protein Shake
Pour in some ice and water in the blender
Add two scoops of your favorite protein (she prefers chocolate)
Next, add two scoops of peanut butter
Add about a half a cup of blueberries or any kind of berry (Valentina recommends blueberries)
Blend in and enjoy the protein shake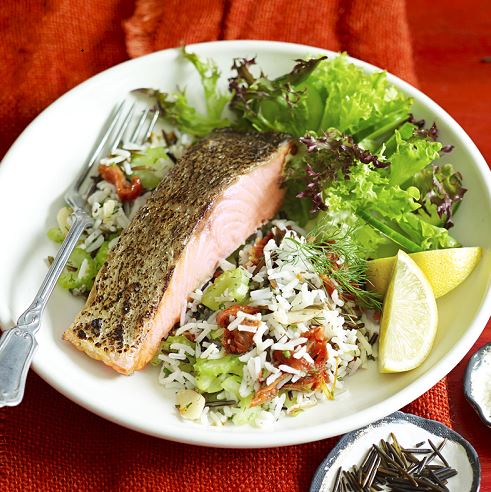 Meal 4: Lunch 2
5 OZ Salmon or Lean Steak – 30G P | 12G F | 0G C
1/2 Cup of Rice – 1.75G P | 0G F | 22G C
2 Cups of Mixed Green Salad – 1G P | 0G F | 4G C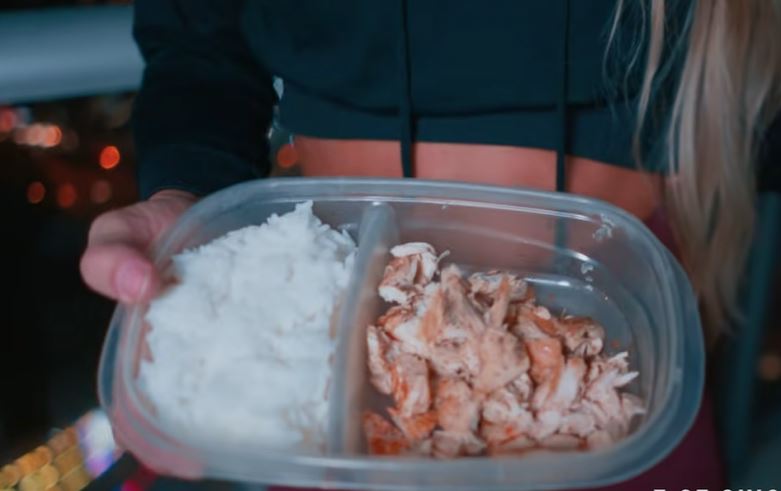 Read More: Christina Haack's Workout Routine and Diet Plan
Meal 5: Dinner
5 OZ Chicken – 29G P | 3G F | 0G C
1 Cup of Rice – 3.5G P | 0G F | 45G C
2 Cups Mixed Greens Salad – 1G P | 0G F | 4G C
Valentina Lequeux's diet may not necessarily work for you as she has different body attributes, stats, and preferences. But they are, indeed, healthy and nutritious.