Jim Jones has discovered a fountain of youth in the form of fitness. The 45-year-old Diplomats rapper cites his gym dedication for making him feel better than he has in almost any other time in his life. If you are looking for tips to stay fit and build muscle, rapper Jim Jones' workout might work out for you. 
At 45, rapper Jim Jones feel better than he did when he was 20. Thanks to his commitment to training and fitness, he feels healthier and confident than ever, which keeps him at the top of his game, both physically and mentally.
He says:
"I feel better than I did when I was 25 or maybe better than I was when I was 20."
So, what or who drove rapper Jim Jones into fitness? And, how does his Calisthenics Workout look like? Let's find out:
Jim Jones Girlfriend is His Inspiration for Fitness
Growing up, rapper Jim Jones was an athlete. So, he has been active since he was a teen.
According to Jones, his longtime girlfriend, Chrissy Lampkin, was the one who inspired him to commit to training and fitness as a lifestyle. He recalls:
"She was like, baby boy, you're gonna need to put some weight on or this is not gonna work. So she was actually the first person to take me to a gym and teach me some workout regimens."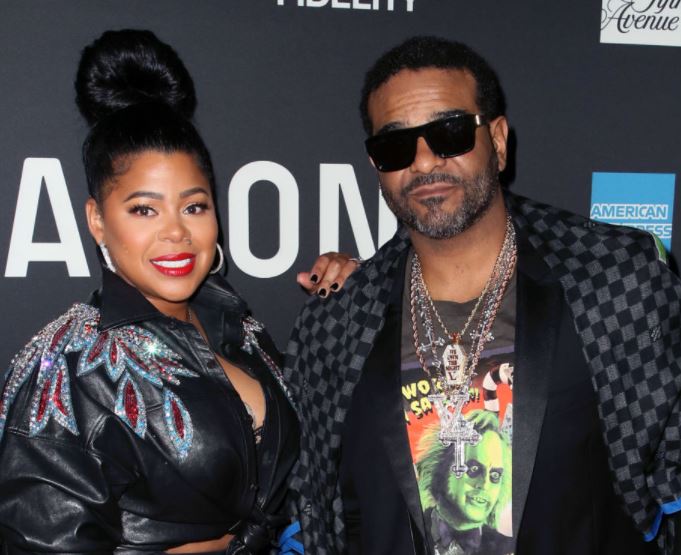 That introduction grew into a larger lifestyle commitment, with the rapper even launching his Vamp Fit initiative to emphasize his training techniques.
Jim Jones Weight Gain Through Training
Unlike some other celebrities who turn to training as a way to slim down after a career of touring and excess, rapper Jim Jones' concentration on fitness has been in service of bulking up.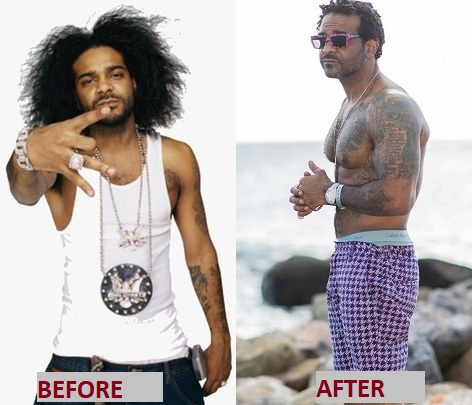 Jones revealed that he's acquired huge amount of muscle since making working out a top priority, gaining about 30 pounds in the process. But he isn't done yet.
The Harlem-bred rapper wishes to put on another five to seven pounds to take him back up to the 200 pound threshold.
Rapper Jim Jones Workout: His Typical Calisthenics Routines
If you are expecting to hit a treadmill then you're in the wrong direction. To get heart rate up, rapper Jim Jones has found other ways, like weighted sled work.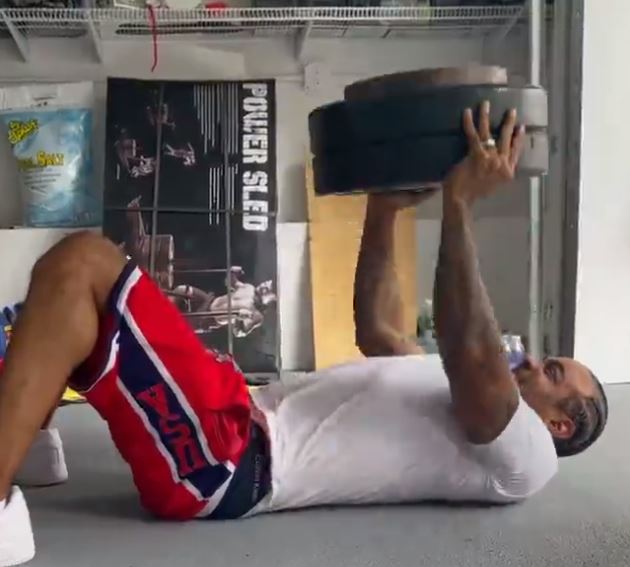 He says:
"I don't really like to do too much cardio. I'm not gonna come in and get on the treadmill for 30 minutes, I'm not gonna climb up the Empire State Building on the StairMaster."
Jones believes that exercise has no age restrictions, which is why he urges everyone, regardless of age or fitness level, to move their bodies in some way.
---
Jim Jones Calisthenics Workout
---
Pullup Bar Superset
A. Weighted Pullup
10 reps
B. Leg Raises
10 reps
View this post on Instagram
Pushup Superset
A. Dumbbell Pushup
20 reps
C. Dip with Leg Lift
10 reps
D. Hanging Top-Half Leg Raise
10 reps
Sled Work
A. Sled Push to Sled Pull
100 yards
(References from: menshealth.com)
If you want more celebrity workout routines, check out our other articles!