Serena Poon is an American celebrity chef, certified nutritionist, and Reiki master who promotes education around the mindful combination of Food, nutrition, and healing intuition through her Culinary Alchemy® programs. She has created contemporary meals, menus and nutritional plans for her A-list clientele, which include Kerry Washington, Jerry Bruckheimer, Hugh Hefner, and other high-profile celebrities.
Serena poon, who is based out of Los Angeles, California, is a successful entrepreneur established in the culinary, health and wellness community. While she is known for curating healing and wellness programs, very less is known about her personal life.
Serena Poon's Parents
While Serena was in college at UC Berkeley, her father was diagnosed with Stage 4 liver cancer. Unfortunately, her dad lost the battle with cancer after a year and 3 months and passed away at the age of 48.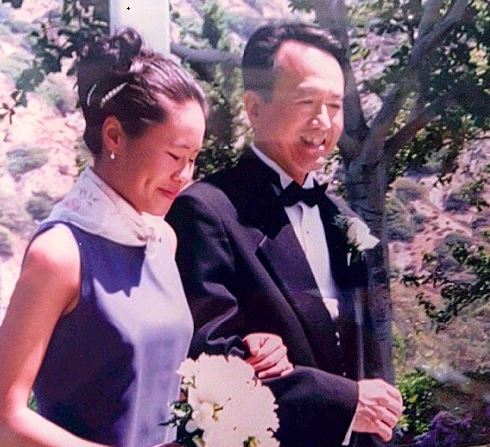 Another grief struck on Serena's life after her mother was diagnosed with a very rare ovarian cancer just two months after her father's death. Her mother is still alive (Thanks To God🙏🙏 ), however, Serena hasn't shared any recent update on her mother's health.
Serena Poon's Sister
Certified nutritionist Serena Poon is the eldest of two children born to her parents. She has a younger sister named Lenie who she holds very close to her heart.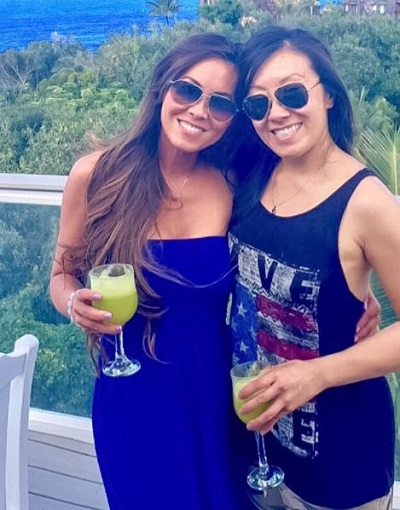 Serena calls her younger sister "bestie" and the best "beach buddy" a girl could ever have. She also makes sure to share her sister's birthday post on social media.
---
Read More: Serena Poon's Weight Loss Diet – Her Secret To Achieve Healthy Body Weight
---
Serena Poon's Education
While Serena's father was sick, she researched about holistic, herbal, and natural remedies to alleviate the side effects of his treatments. This drove her to study Nutrition at UC Berkeley. She later graduated with degree from the esteemed Le Cordon Bleu's Grand Diplome. She also studied Reiki, a Japanese energy healing technique.
Serena Poon's Professional Career
When Serena Poon started incorporating Reiki into her practice with food and nutrition, Culinary Alchemy® came to life. Her business eventually evolved to include more than catering and private chef services. She later launched her health and wellness line of super nutrient-dense super food, Just Add Water ®.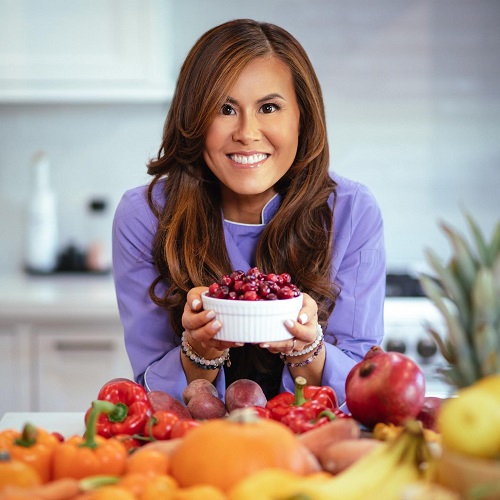 Her high-quality products are available to purchase online on the app and her website, serenaloves.com. On her website, she also provides several courses that cover everything from Culinary Alchemy® basics to success as an entrepreneur and how to take control of your brain health.
Serena also hosts a regular streaming TV show and podcast, Serena Loves TV, where she interviews visionaries, entrepreneurs, healers, and nutrition and wellness thought leaders. In addition, she's been cast in movies, including New Year's Eve, Valentine's Day, and The Heartbreak Kid.
Related FAQs
When is Serena Poon's birthday?
Certified nutritionist Serena Poon celebrates her birthday on April 18. She has kept details about her age and year of birth under the wraps.
Where can you find Serena Poon's recipes?
Serna Poon's easy and healthy recipes can be found on her website, serenaloves.com.
Is Serena Poon married?/Does she have a boyfriend?
Apart from her wellness programs and healthy recipes, Serena rarely talks about her love life. She has never announced being in a relationship with someone. Her social accounts are also impotent in revealing her possible love affair. As of March 2022, Serena appears to be single and unmarried.