The RHOC star looks radiant as she shows off her 14-pound weight loss through an Instagram mirror selfie on January 31, 2022. Fans were blown away by her astounding transformation as she flaunted her trim waist and slim, toned legs. Here is the complete breakdown of Shannon Beador weight loss journey!
Shannon Beador rose to fame when she appeared on Season 9 of The Real Housewives of Orange County. She was married to her now-ex-husband, David Beador, at the time. Her life changed dramatically as a result of their marital issues and stress, including severe weight gain.
Shannon, who was never overweight, revealed that she put on 40 pounds in 2017. She started working on her weight loss since then, and she recently showed off the result of her hard work. But how did Shannon Beador managed to lose 14 pounds weight? Let's learn the details of Shannon Beador's weight loss journey.
Shannon Beador Weight Loss Secrets: How She Shed 14 Pounds?
Shannon flaunted her slimmer waistline and said that, after losing 14 pounds recently, she's closer than ever to her weight-loss goal. She revealed her weight loss secrets on Instagram.
View this post on Instagram
The RHOC star credits her recent weight loss to a healthy diet, exercise, and the use of dietary supplements. She wrote on Instagram:
"Today, I'm down 14 pounds, which I'm excited about. And I have a little bit more to go to get to the finish line… this time it's happening."
Previously, the Real Housewives of Orange County star discussed how her weight gain has damaged her confidence over time. However, in 2021, she revealed that she was undergoing a serious "glow up."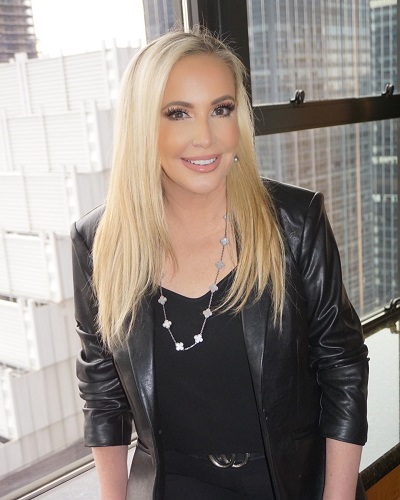 Shannon told Us Weekly:
"I've always been a thin person, so it was very tough for me. It was heavy on my heart to have gained the weight that I have."
She added:
"I'm starting to lose that COVID weight and then I'm going to stay there because this rollercoaster, it doesn't work for me very well."
Shannon's fluctuating body type is one of the reasons she founded Real for Real, a nutritional supplement company that attempts to "deliver quality, inexpensive, and healthy products to customers."
Shannon Beador Credits 'Real For Real' For Her Recent Weight Loss
Shannon's business gained a lot of attention after she posted pictures of her amazing transformation on social media. She claims that "using Real for Real's Mineral-Aid Nightly for detoxification" helped her balance her hormones and lose weight.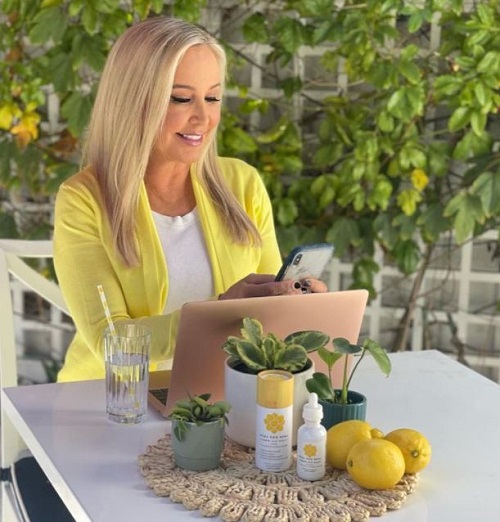 Shannon also shared that her boyfriend, John, was quite helpful in the growth of her company. She told Us:
"To have him by my side as we finally launched the first product Lemon-Aid, it's been really rewarding."
Two of best products available for purchasing online are Lemon-Aid Daily and Mineral-Aid Nightly. These products comprises a number of supplements that claim to boost immune system and support endocrine and hormonal balance.
Shannon Beador Weight Loss Diet: Previously Credited "Diet" For 40-Pound Weight Loss
Shannon has been candid about her weight loss journey in the past as well. In 2019, she credited her "diet" for her 40-pound weight loss. At the time, she told:
"It's what you eat. It's what you put into your body. It's diet. I'd say 99 percent diet."
In a 2017 interview with Life & Style, Shannon admitted that she put on 40 pounds in just eight months after her friendship with Vicki Gunvalson ended.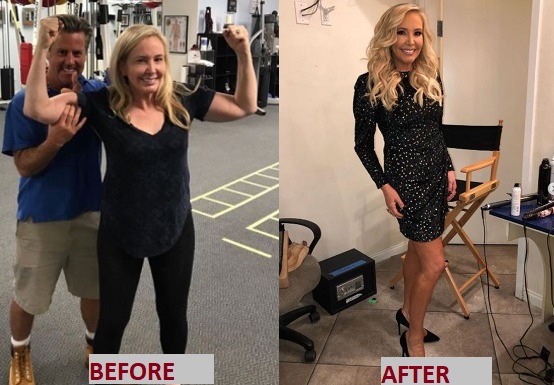 At the time, she had already managed to shed off some pounds thanks to using "plant based and gluten, dairy, and soy free" 310 shakes whenever she didn't get the chance to eat a meal. She accompanied a lean diet of protein and veggies with at least 30 minutes of exercise per day.
Shannon said:
"I'm down eight pounds and four percent body fat so far. I'll get there."
Though Shannon already looks glamorous and healthy with her recent weight loss, she's not done yet. She says she has still few more to go to reach the finish line.
Shannon Beador's Weight: Before and After Weight Loss
After realizing her 40 pound weight gain in 2017, Shannon embarked on a weight loss journey and worked really hard to get to her goal weight. After years of dedication on her fitness and wellness, the RHOC star has finally managed to lose extra pounds from what she weighed before she gained 40 pound.
In 2015, when Shannon weighed in with Tim Ramirez, she was 134 lbs – which was quite up from her usual 118-120 lb. range. Two years later in 2017, she gained 40 pounds and weighed in at 172.2 lbs, which she credited to her stress eating.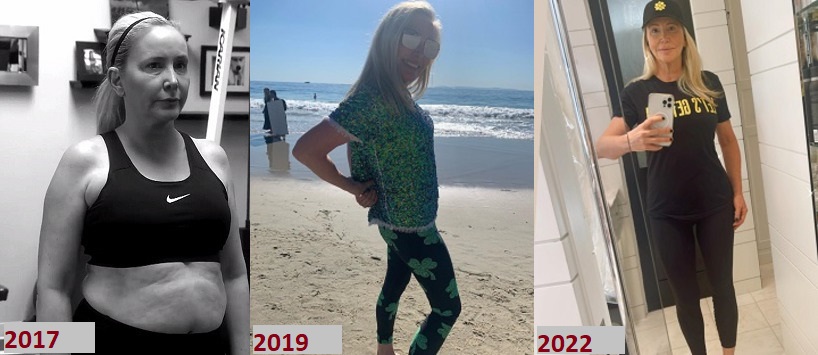 By the fall of 2017, the RHOC star had already managed to lose 25 lbs. Finally, she announced her 40 pound weight loss in 2019, two years after embarking on a fitness journey. At the time, she weighed 132 lbs.
Fast forward to 2022, Shannon revealed her 14 pound weight loss on Instagram in late January. Now, she weighs nearly 118 lbs. Though the reality star is already in her usual 118-120 lb. range, she says she has still a few more pounds to shed.
| | | |
| --- | --- | --- |
| Weight in 2017 (lbs) | Weight in 2019 (lbs) | Weight in 2022(lbs) |
| 172.2 | 132 | 118 |
It seems Shannon plans to weigh in between 110 – 115 lb. range.
(References from: distractify.com, usmagazine.com, bravotv.com, lifeandstylemag.com, and people.com)
For more articles related to weight loss, check our other articles!