Christina Haack, a real estate investor and TV host, is well known for her work on HGTV and her fit figure. The star of 'Flip or Flop' and 'Christina on the Coast' has gone through a lot of changes in her career, but one thing that hasn't changed is how fit and in shape she is. So, what are Christina Haack workout routine and diet plan that help her stay fit?
Christina Haack is more than simply a well-known HGTV personality. She's a mother of three, someone who has experienced more than her fair share of heartbreak while remaining cheerful and strong. Despite two divorces, Haack has never let anything get the better of her, and she continues to look her best.
Seriously, Haack is recognized for her stunning figure, and she's thankfully provided some tips throughout the years. Yes, if you're wondering, Christina Haack maintains her fitness by working hard to look good.
Check out Christina Haack workout routine and diet plan to learn how she stays in shape and maintains her weight.
Christina Haack Workout Routine
For Christina Haack, the most crucial aspect of being healthy is that she enjoys working out. While working out isn't always easy for Haack, she says it helps her feel better. Working out is actually like a form of self-care for her.
Running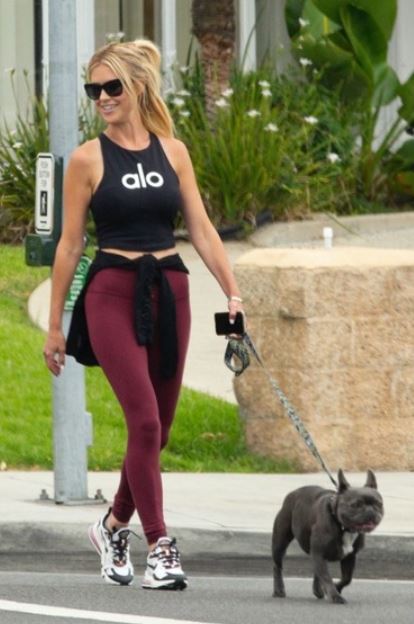 One of Haack's favorite go-to workouts is running. In an interview with Country Living, the HGTV star revealed that she usually takes her French bulldog for a three-mile jog in her neighborhood. She runs for about 30 minutes almost everyday.
The mother-of-three said:
"Running is a great workout. It keeps me in shape and I feel like it helps clear my head for the day."
Running is one of the best methods to get your heart rate up, and it requires no thought or planning, which may explain why Christina Haack is in such good shape.
Yoga
Yoga is an excellent way to increase your heart rate, tone your muscles, enhance your flexibility, and calm your mind all at the same time. And for Christina Haack, it's simply another technique in her fitness arsenal.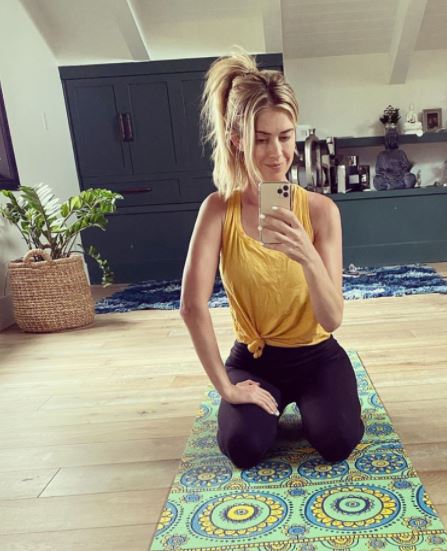 When Haack was pregnant with Brayden, she loved doing prenatal yoga. In a blog post for HGTV, she explained:
"Right now I'm loving prenatal yoga. It makes my mind and body feel so great and I sleep so sound the night of yoga."
Whether she is pregnant or not, Yoga is clearly something Haack likes, as she cited it as a go-to workout while speaking with her nutritionist, Cara Clark.
Orangetheory Fitness
You've probably seen celebrities or influencers post about working out in a spin class, Pilates, or even Orangetheory. And Christina Haack is enthusiastic about the last one.
In an interview with Country Living, the Flip or Flop star revealed that she had started taking Orangetheory Fitness classes. In case you're unfamiliar, Orangetheory is a cardio and strength-based training program that boasts small class sizes and a focus on heart rate optimization.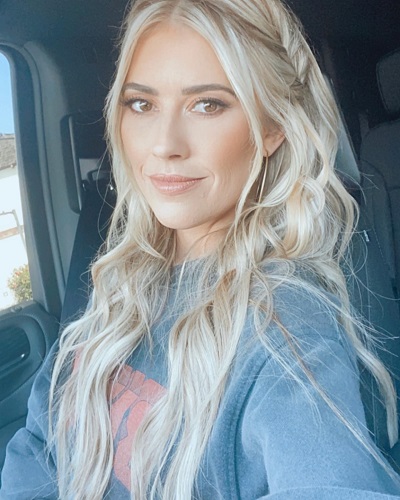 For Ant Anstead's ex-wife, Orangetheory Fitness was just what she needed to mix things up with running and outdoor activities. She said:
"It's an awesome workout, super hard and intense, and I noticed a huge change in my body from that."
So, if you want to be in shape like Christina Haack, consider Orangetheory or just include a cardio and strength exercise into your daily routine to save money.
Pilates
For Haack, Pilates has been a great way to push herself more in a new and different way. Unlike yoga, Pilates emphasizes on slow, controlled movements that increase strength and focus on the core.
Speaking to her nutritionist, Cara Clark, the TV personality admitted that she has had struggles with Pilates, but she loves doing it. She sometimes combines a Pilates class with a bike ride around the Back Bay area.
---
Also Read: Shannon Beador's Weight Loss Journey: Announced 14 Pound Weight Loss In 2022!
---
Christina Haack Diet Plan
Anyone who has worked out to get in shape or actively tried to lose weight understands that you may work out all you want, but you won't lose weight until you adjust your diet. As a creature of habit, Christina Haack has made a habit out of clean-eating. She eats a pretty healthy diet and avoids fried, processed, and fast foods.
Breakfast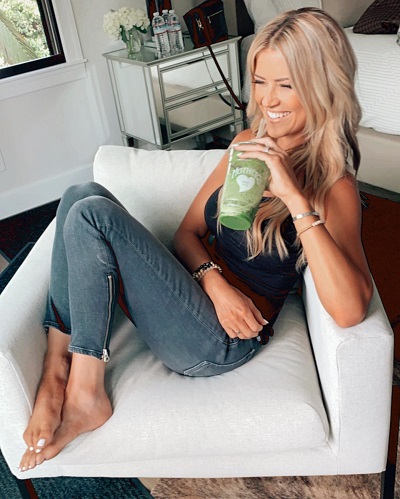 For breakfast, Haack opts for oatmeal, often overnight oats and reach for smoothies, and juices for snacks. Some of her favorite choices for breakfast include coffee shakes made with Tone It Up protein powder, Perfect bars, and rice cakes with peanut butter for snacks.
Lunch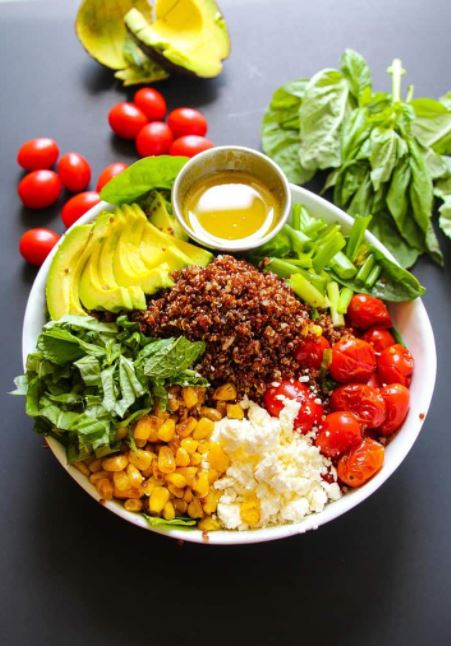 For lunch, Haack usually goes for a salad. She typically has a serving of lean meat or fish with a veggie and a grain. Her favorite dish for lunch is a traditional Cobb salad with extra veggies or a quinoa salad loaded with veggies.
Read More: Valentina Lequeux's Diet – What She Eats In A Day? Her Quick Healthy Recipes
Dinner
To finish the day, Haack has a healthy dinner with her two kids. She opts for food rich in protein, veggies, grains, and in her glass, her favorite: Champagne. She also eats salmon everyday; either it be in lunch or dinner.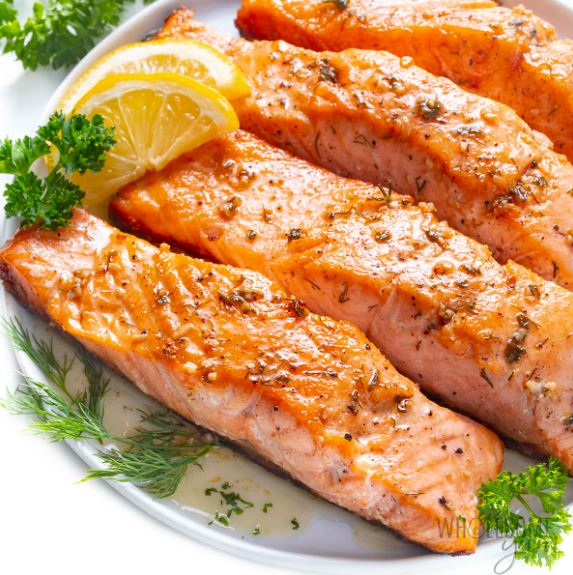 Christina Haack also takes multivitamin, vitamin D, vitamin K, fish oil, and an adrenal supplement for a mid-day boost instead of coffee.
Other than healthy meals and diet supplements, Haack also drink a ton of water. In an interview with Cara Clark, the Christina on the Coast star revealed that she drinks 34 oz of Penta brand water when she's filming and about 20 oz of Perrier carbonated mineral water when she's at home.