Take a look at Vincent's Instagram profile, and it's clear that he's a man who, at the very least, knows what he's doing when it comes to fitness. He's the brain behind CrossLifting, a unique workout strategy that blends his knowledge of CrossFit and bodybuilding. As implied by his rippling abs and shredded physique, he certainly has a grip on his diet. Here is what you need to know about Obi Vincent diet.
Obi Vincent Developed His Diet Plan After Many Trials
Behind the scene, Vincent is a man who has always had a difficult relationship with food. As a kid, he was more interested in food and video games instead of PE. And, when he took up fitness, he had no idea what he was doing diet wise.
Obi Vincent replaced his junk food diet with a period of massive and potentially dangerous undereating. According to him, he was eating less than 1000 calories a day. He developed quite an unhealthy eating habit, which still affects him.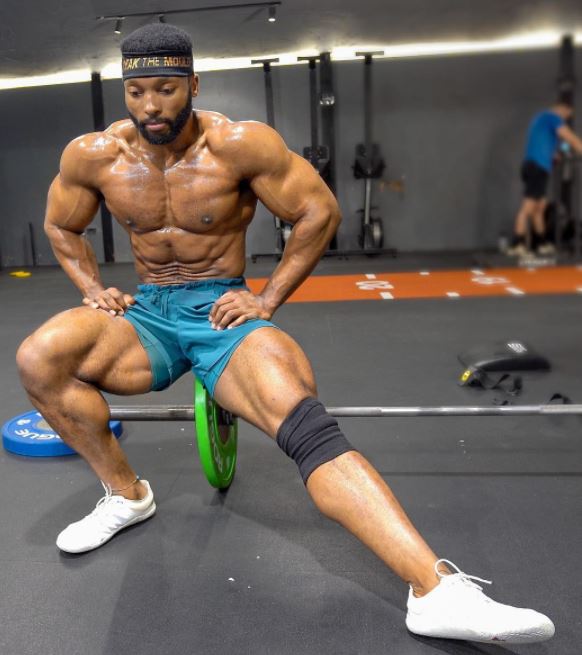 Vincent says:
Being so low on calories and macros with low energy levels is a constant irritation."
The bodybuilder added:
"Everything you eat has to be calculated. It started affecting friendships because you can't go out to eat in random places because you have to watch what you're eating, and you have to take Tupperware everywhere with you. Honestly, I did not enjoy the experience of dieting down."
Everything changed for Obi Vincent when he had a go at CrossFit, and he started thinking about how his diet and exercise regime could help his performance. He stopped counting macros and started eating clean and healthy diet. As a creature of habit, Vincent now eats the same thing, in the same way from Monday to Saturday.
But what does Obi Vincent's diet look like? Take a look at his meal plan and build on his example.
Obi Vincent Diet To Stay Shredded: Full Meal Plan
On July 7, 2020, Obi Vincent shared a video on his YouTube channel, where he disclosed what he eats to stay shredded.
Vincent began by reminding viewers that he is 6'2″ tall and weighs 242 pounds, so you shouldn't try to replicate his diet unless you have a similar body type. He said:
"I don't want you to feel like you have to eat the exact same way to look like I do."
The bodybuilder starts his day with a protein bar, a glass of water (he aims for 40 liters a day), and a shake consisting of greens, beetroot powder, and apple cider vinegar. After workout, Vincent eats an egg white scramble loaded with vegetables and turkey sausage.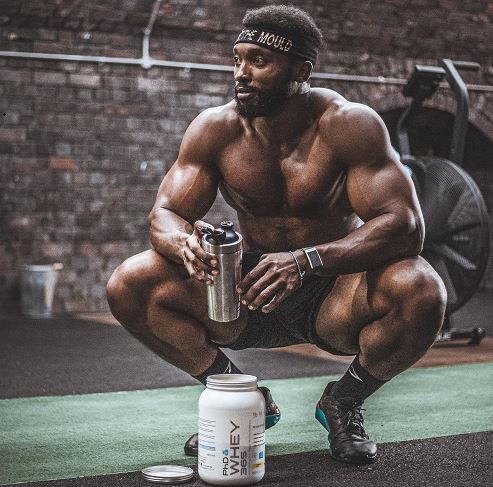 For lunch and dinner, Vincent eats the same food. A typical meal includes chicken, two types of veggies, and rice—one of his favorite foods. He said:
"I love rice. I could have rice for breakfast, lunch, and dinner."
If you don't like rice as much as Vincent does, the YouTuber has a cooking tip for you: boil your grains in broth. He said:
"It's a game changer. It will make your rice taste a little bit more interesting."
Vincent consumes a protein bar every day for snacks and drinks tea with a packet of oat biscuits roughly twice a week. He said:
"I absolutely love these. I think these are in every one of my food videos."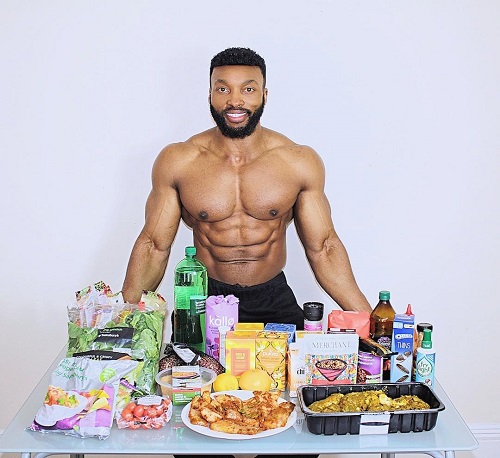 Vincent also eats popcorn once a week while watching anime or movies. He even tosses popcorn into a dish of low-fat ice cream on occasion.
Vincent eats a handful of grapes with toast and peanut butter before going to bed. He said he doesn't watch calories or calculate macros, despite the fact that many food videos include nutrition information.
Vincent said:
"I eat how I feel on the day. I don't want my life to be dictated by food."
---
Obi Vincent's Full Diet
---
Meal 1: Powdered Greens, Apple Cider Vinegar & a Protein Shake
Meal 2: 8 Egg Whites & 2 Whole Eggs with Vegetables & 200g Ground Beef
Meal 3: 300g Skinless Chicken Legs with Rice & mixed Vegetables
Meal 4: 200g Chicken Breast with Rice
Meal 5: 250g Fish with mixed Vegetables
Meal 6: 30g Oat Biscuits with 2 tbsp. Nut Butter & 150g Berries
(Extracted from simplyshredded.com)
(References from: simplyshredded.com and menshealth.com)