Tunde Oyeneyin is one of the most sought after group fitness instructors on the planet and a successful former makeup artist. Famous for her incredibly challenging workouts, powerful playlists, and inspiring mantras, she is a now big star on Peloton, where she coaches spin classes. 
In addition to being a Peloton instructor, Oyeneyin is also a Nike athlete, Revlon ambassador, host of Peloton's new podcast Fitness Flipped, and debut author of SPEAK: Find Your Voice, Trust Your Gut, and Get From Where You Are to Where You Want to Be. 
Here is everything you need to know about Peloton instructor Tunde Oyeneyin, including her age, birthday, net worth, boyfriend, and more.
Tunde Oyeneyin's Tragic Loss: Lost Three Family Members By 30
Tunde Oyeneyin is a first-generation American born to Nigerian parents who emigrated to the United States for work. Born in 1986, she grew up in Katy, Texas, with three brothers.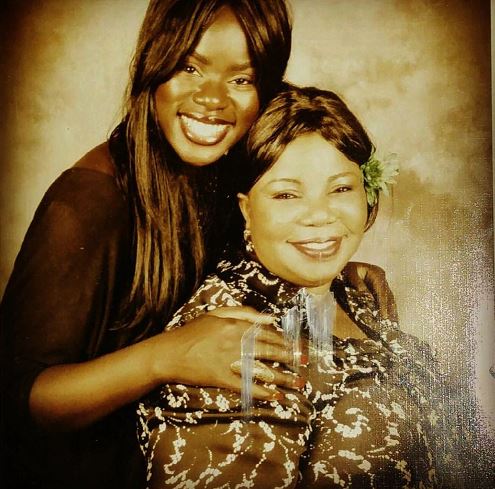 Oyeneyin have had three immediate family members pass away before she turned 30. Her father passed away in 2012, just three years after the death of her younger brother. She then lost her mother in 2015.
In an interview, Oyeneyin revealed that her parents never made her feel her weight was a problem.
Father's Name: Unknown
Mother's Name: Unknown
Siblings : Three (one died)
Siblings' Name: Unknown
Tunde Oyeneyin's Profession: A Multi-hyphenate Strong Worker
Oyeneyin has always been an incredibly strong worker. She was the assistant manager of a restaurant called Fuzzy's Pizza in Katy, Texas, at age 15. Before she started at Peloton, she was a makeup artist for 16 years. She was also a brand educator for some of the most sought after beauty lines in the world. Besides, she appeared as a contestant on Deal or No Deal in 2009.
Oyeneyin took her first studio cycling class in late 2015 on a whim. After leaving the class, she was certain that she'd be cycling for the rest of her life, with a premonition that one day, she would be teaching on one of the world's largest platforms.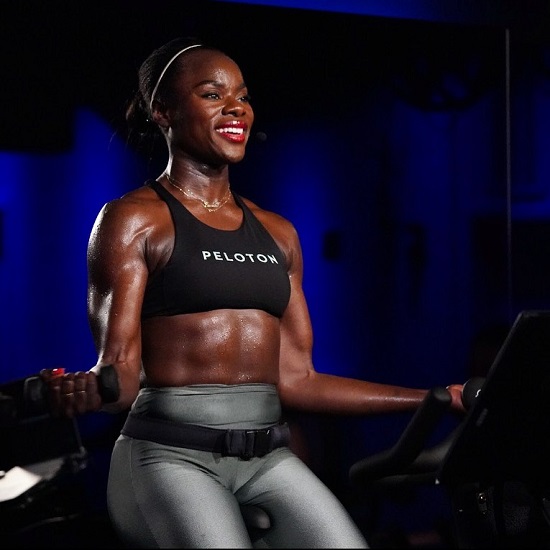 She didn't pass the first tryout for Peloton, but she landed a position with the company in her next attempt. Now, she is one of Peloton's most elite instructors. She is also the host of Peloton's first-ever podcast Fitness Flipped.
In addition to cycling instruction, Tunde Oyeneyin is the founder of S.P.E.A.K. (Surrender, Power, Empathy, Authenticity, and Knowledge) Movement, and an Instagram LIVE Series of the same name, aimed at giving a platform to those facing adversity.
View this post on Instagram
Oyeneyin signed with Wasserman Media Group in September 2020. The same year, she was named the face of Revlon colorstay cosmetics in 2020. In addition, she has been featured on Vogue, The New York Times, Vanity Fair, Today Show and many more!
Tunde Oyeneyin's Net Worth: Estimation Ranges In Millions
Oyeneyin once revealed that her first salary was $6 an hour. Now, as a Peloton's superstar instructor, she trains up to 20,000 live riders through her motivational and unifying classes, for which she gets paid a decent salary.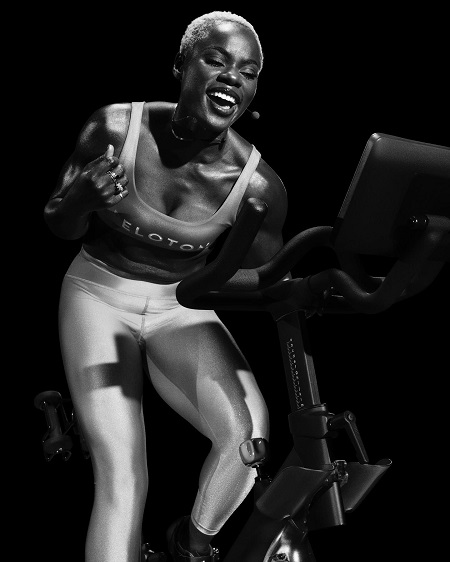 According to online sources, the Peloton instructors earn around $100,000 to $500,000 in total compensation. Though Tunde Oyeneyin has never discussed her assets and wealth with the media, she is reportedly worth over $1.5 million.
Salary – $100,000 to $500,000
Net Worth – $1.5 million
Tunde Oyeneyin's Dating Life: Still Unmarried & Apparently Single
Despite being in her late 30s, Tunde Oyeneyin is still unmarried and doesn't have a husband. And it seems, she doesn't have a boyfriend as well, at least in the public eye.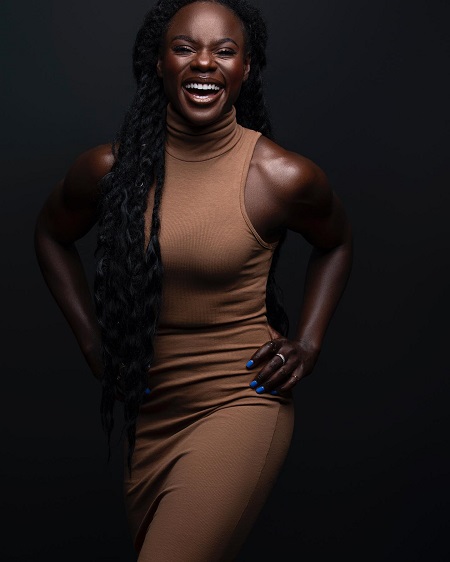 As of April 2022, Oyeneyin is apparently single as she hasn't admitted to being in a relationship with someone till date. Her social feeds are also void of her dating life, which makes it even harder to find out if the Peloton trainer has a man in her life.
However, Oyeneyin is a mother to her pet dog, Cesar, and aunt to her three nephews – TJ, Tony, and Jordan – and a niece, Lola.
Married – No
Husband/Spouse – No
Dating – No
Boyfriend – No
Tunde Oyeneyin's Body Measurements: Height and Weight
Known for her sculpted abs and heroic arms, Oyeneyin stands perfectly 5 feet 7 inches tall. As a cycling instructor, she trains her body everyday and maintains a perfect body weight. She roughly weighs around 58 kg. She once weighed 200 pounds or 90 kg and shed off 70 pounds to maintain a healthy, fit physique.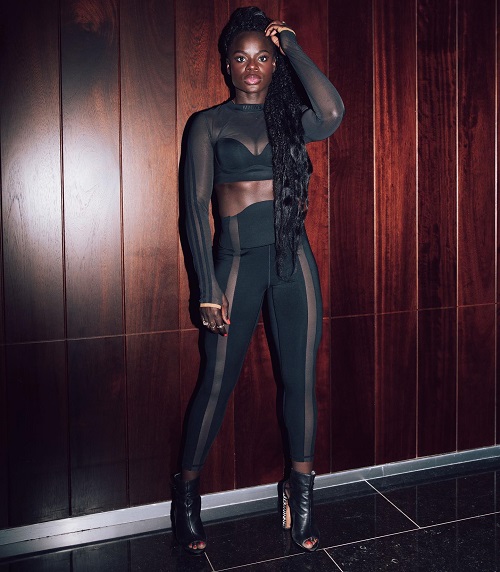 Her captivating smile with black eyes and black hair provide perfect complement to her stunning personality.
Height – 5ft 7 inches
Weight – 127 pounds or 58 kg
Weight (heaviest) – 200 pounds or 90 kg
Weight Loss – 70 pounds or 30 kg
Tunde Oyeneyin's Wellness Journey: Struggled With Weight As a Kid
Growing up, Oyeneyin was plus-size and struggled with weight. Along with being the Black kid in school, she was the biggest girl in her class, which always made her stand out. So, she knows what it means to struggle with body image and self-confidence.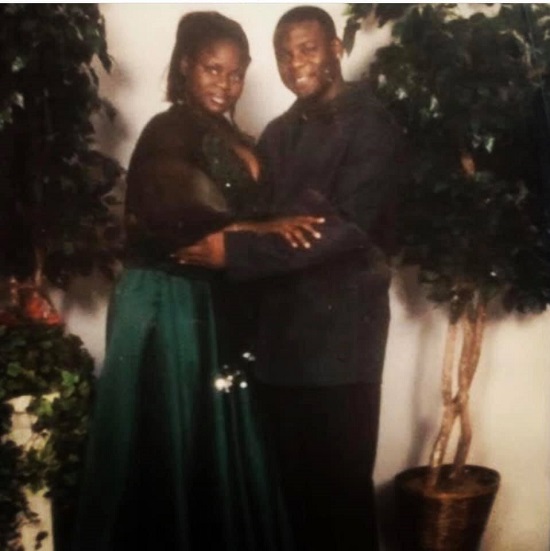 By the time Oyeneyin was 13, she weighed 200 pounds and wore a size 18. When she was in eighth grade, she was a bridesmaid in her aunt's wedding. And the dress her family chose for her at the time didn't come in her size. So, her mother had to sew together two of the dresses that didn't fit to make one dress.
That was when Tunde Oyeneyin decided to make a change, and the rest is history!
More: Peloton Instructor Tunde Oyeneyin's Weight Loss Journey: How Did She Lose Weight?
FAQs
How old is Tunde Oyeneyin? When is her birthday?
Tunde Oyeneyin was born in 1985. Her birthday falls on December 5, which makes her birth sign Sagittarius. She is currently 36 years old.
Birthdate – December 5, 1985
Age – 36
Birth Place – Texas, United States
Birth Sign – Sagittarius
What's Tunde Oyeneyin's ethnicity?
Tunde Oyenin's ethnicity is Nigerian. As her parents migrated to the United States from Nigeria in search of work, she is a first-generation American.
Nationality – American
Ethnicity – Nigerian
Where did Tunde Oyeneyin go to school?
Tunde Oyeneyin attended Taylor High School from where she graduated in 2004. She is also certified from NASM, becoming a Certified Personal Trainer.
Why did Tunde Oyeneyin cut her hair?
Tunde Oyeneyin cut her hair because they were so dead that she could feet a weight of dead energy in her head. And after the suggestion of her hairstylist, she decided to cut her hair.